Infiswift Technologies helps manufacturing enterprises in their Industry 4.0 journey. Infiswift IoT+AI Fabric can seamlessly integrate with your existing SCADA systems, sensor networks and other data sources. We have the expertise to customize the Fabric to your specific manufacturing plant as well as provide you the flexibility to choose running your AI-driven applications on the cloud, or for added security, entirely on your plant network.
A manufacturing plant manager was finding key equipment settings, which are manually tweaked from time to time, are not tuned properly due to shift changes, operators forgetting to update temporary settings meant for overcoming temporary situations, etc. As a result the plant's throughput is debilitated. Also many settings are not optimized due to lack of operator knowledge or nonstandard best practices or simply due to lack of time.
Infiswift Technologies devised an AI-driven web application which can help plant operators to quickly identify bottlenecks that cause throughput losses. This helps operators trace back to the settings that causes those bottlenecks and fix them. The application also quantifies and prioritizes these bottlenecks so operators can know in real-time which is the weakest link that has to be improved in order to maximize the ROI.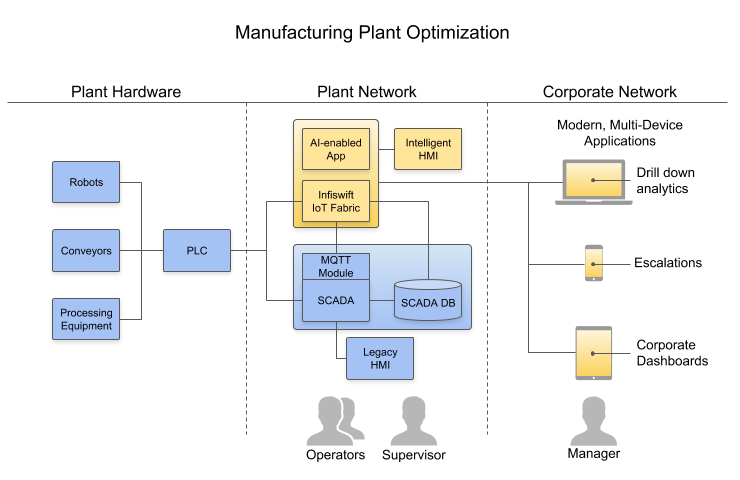 In addition to identifying bottlenecks, Infiswift's application also watches the configuration settings set by operators for producing the various models of the part, and correlates with the observed throughput and using machine learning, learns the best configuration settings over time. Going one step further, the application also extends its self-learning by applying AI-techniques to experiment with settings on its own within acceptable thresholds to come up with even more optimized settings. Using the IoT stack that's part of the IoT+AI Fabric, the application also applies these settings to the equipment through SCADA integration thus automating the whole process of optimization of the manufacturing plant.
The customer is able to increase their revenue by hundreds of thousands of dollars per month as a result of improving the throughput.
They are  also saving a lot of time between the operators and managers in quickly identifying the bottlenecks instead of going through several disparate systems, which leaves them more room for focusing on improving their business.
They are able to make data-driven investment decisions to remove those bottlenecks that are structural in nature by looking at the patterns over time.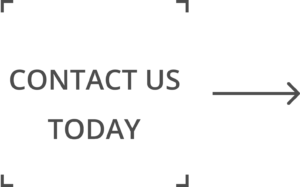 Menu