Infiswift Technologies helps Agricultural companies with our industry-leading Infiswift IoT+AI Fabric. Some of the opportunities for advanced AI-driven applications are operations management, produce inventory management, farm-to-table traceability, transportation and logistics management, smart irrigation, remote soil sensing, and multi-stakeholder coordination.
An agricultural OEM company wanted to help their customers realize operational improvements through bundling smart software with equipment sales. Farm operators complain of inadequate response times in their processes, as some decisions during active harvesting time need to made in a matter of minutes, and key information was taking hours to reach the right stakeholder. A typical modern farm has already made significant investments in several technology platforms, and we needed to create value through integrating existing technology, while still showing clear and compelling return on investment.
Infiswift's IoT + AI Fabric enabled rapid development of the data connections, contextual logic, and key feedback metrics to give farm managers the insights they needed to improve financial performance of their farms. A key aspect of of this project was increasing real time visibility for all stakeholders, delivering some real time data with updates every second during peak activity time.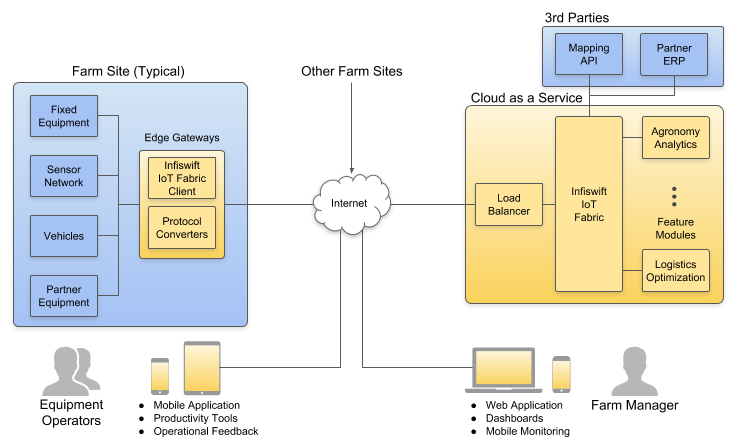 The solution architecture shown above leverages Infiswift IoT + AI Fabric to ensure all the source data populates through for real time updates, as well as incorporation into analytics and rolling optimization. Stakeholders receive the optimal level of visibility and feedback based on their roles and responsibilities in the Farm Operation. Stakeholders using the solution can include multiple companies like land owners, farm operators, storage and processing partners, and independent contractors.
Farm operators reported immediate improvements using standardized efficiency metrics for the operation.
Stakeholders resolved known issues more quickly than before the system was deployed, and gained greater insights into previously unknown inefficiencies in the operation.
Multiple systems and processes benefitted from leveraging the Infiswift IoT + AI Fabric, as each connection to the common technology stack increased data availability, and helped facilitate future automation planning.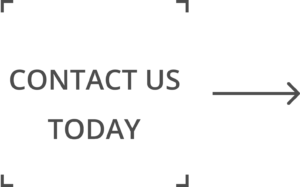 Menu